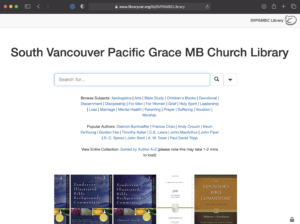 Online Library Catalog
2021 Summer Reading Challenge
THE CHALLENGE: Read at least 1 Christian book! Books can be from your personal library or the church library. If you'd like more of a challenge, pick a reading buddy and share with each other how many books you want to read by August 31!
Information about this years Summer Reading Challenge
---
2020 Summer Reading Challenge Book Reviews
Over the course of the 2020 Summer Reading Challenge, fellow members have written reviews on the books they have been reading. Please see the links below to read the reviews.